Julie Wilson is a confident, outgoing 32-year-old with a busy career in the publishing industry. At
first, she didn't think anything of it when she noticed the skin on her forehead had turned much
darker. Having spent time in the summer sun for as long as she could remember, Julie was
familiar with sun damage and had even had laser treatments for sun damage in the past.
This discoloration, however, was new to her. "I thought it would go away, so I just covered it up
with makeup," Julie said.
But it didn't go away, making Julie wonder if it was more than just sun damage.

Melasma – Now what?
Finally tired of her coverup routine, Julie returned to see Dr. David Goldberg at Skin Laser &
Surgery Specialists of NY and NJ, who had previously treated her sun damage. That's when she
learned she had Melasma. "My mom had some discoloration on her forehead and face, which
was probably Melasma. I was also on birth control pills, so maybe that's another reason I got it,"
Julie added.
Julie also learned that Melasma could be treated successfully with a laser.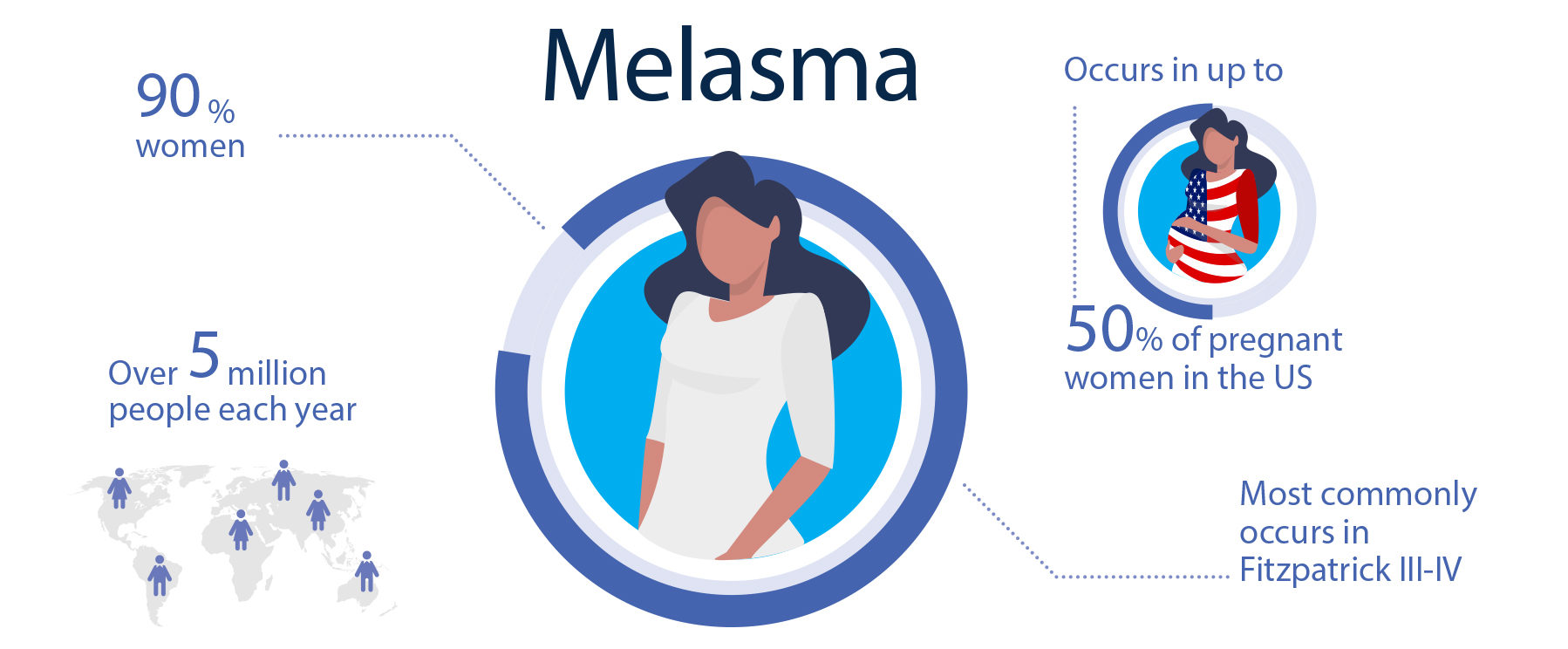 PiQo4 – Fast results, no downtime
After consulting with Dr. Goldberg, Julie began treatments with PiQo4. Much to her delight, she
began to see an improvement very quickly.
"I saw results about a week or two after the first treatment, and then the Melasma got better
and better after the next treatments," she reported.
The treatments were also quick, which was important to Julie. "Each treatment took about 5 to
10 minutes," she said. "I was in and out of the doctor's office and could see my friends right
afterwards and return to work the next day. There was some light redness, but that went away
quickly, and could easily be covered up with some concealer."
After four sessions over six months with the Lumenis PiQo4 laser, Julie's Melasma is almost
invisible.
Julie is happy with the outcome and is looking forward to continuing with her PiQo4 treatments.
"I've told my friends and family who struggle with Melasma about it ," she says.
The best way to treat Melasma
The PiQo4 from Lumenis is Dr. Goldberg's laser of choice for Melasma. Featuring four
wavelengths (1064nm, 532nm, 650nm, and 585nm), the PiQo4™ system is "sensational for deep
pigmentation such as Melasma and for removing tattoos of all colors."
Dr. Goldberg recently completed a groundbreaking Melasma study of the PiQo4. Read all about
it here.