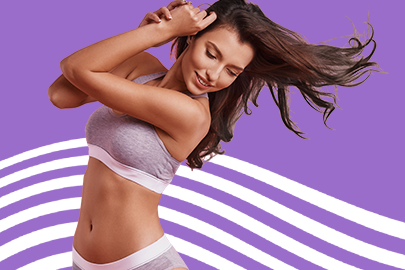 We live in a world where people are constantly searching for ways to better themselves, whether it's taking years off their appearance, centimetres off their waistline or smoothing out their skin. Aesthetic procedures are leading the charge with safe and effective solutions to meet these concerns.
Lumenis is dedicated to providing advanced technologies to deliver the highest quality aesthetic treatments. Our newest innovation, NuEra Tight with FocalRF technology, is a revolutionary, non-invasive RF body platform equipped with the means to treat a number of concerns.
With exceptional depth and power, NuEra tight provides a head-to-toe solution suitable for a wide range of body types and common areas of concern such as the abdomen, flanks, buttocks, inner and outer thighs, upper arms, bra and back fat, as well as around the eyes, mouth, cheeks and neck.
Offering you the complete solution, FocalRF technology uses multiple RF frequencies to dial-in the depth of energy penetration taking into account tissue thickness variations between body areas.
Delivering both superficial and deep heating to treat a variety of conditions such as skin laxity and the temporary reduction in the appearance of cellulite, its all-in-one capabilities allow you to personalize treatments to address the problems expressed by your patients.
With the integration of two advanced features NuEra Tight provides advanced tools for today's aesthetic patient. NuAPIC, Automatic Personalized Temperature Control, enables to automatically and gradually increase the RF power to the target temperature, maintaining this for the duration of the treatment, enabling a safe and pain-free experience for your patients. NuLogic, Advanced Protocol for Expert Users, offers unique treatment protocols, applied automatically in one treatment session setting multiple values for frequency, temperature, time and electrode size.
Contact us today to learn more about NuEra tight and its unique capabilities.