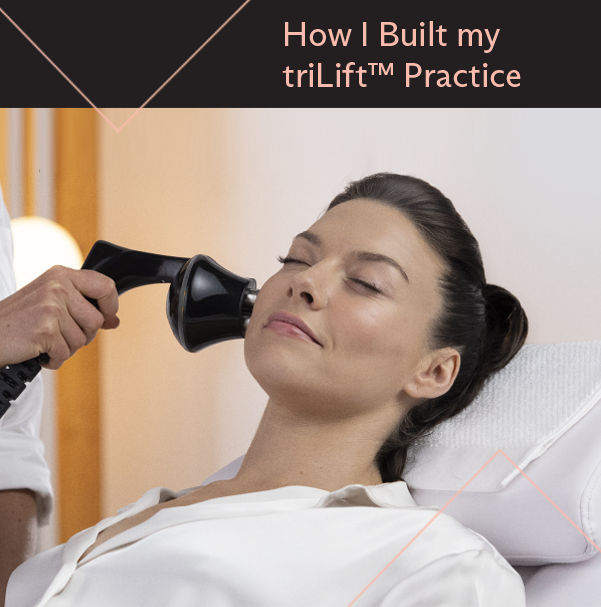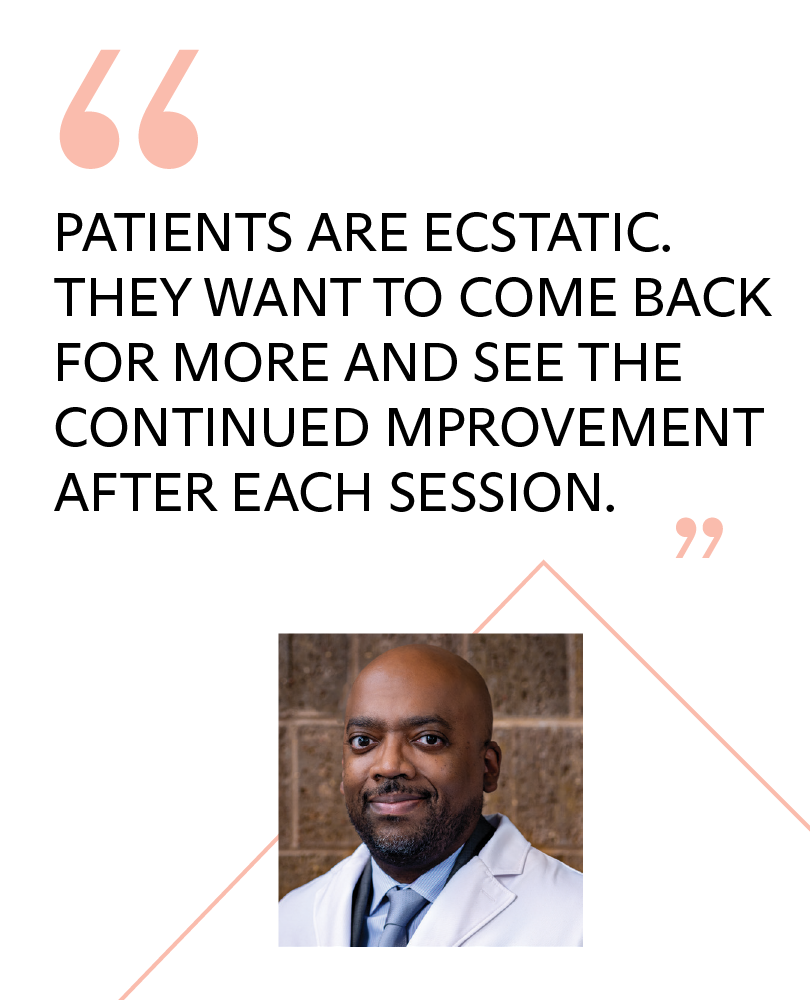 Rondalph Taylor, MD
Rescu Wellness
Scarsdale, NY
Introduction
Rondalph Taylor, MD, combines traditional and nontraditional medicine with cutting-edge technologies to meet or exceed his patients' treatment goals. Every day, he serves a diverse patient group from his multi-location practice in New York. Dr. Taylor and his team recently added triLift from Lumenis to their offering. This case study explores the business reasons behind the decision, implementation, and the benefits to his business.
Why did you add triLift to your offering?
"triLift fits right in with our culture. Our goal is to be known for noninvasive, cutting-edge technologies that are efficacious and make our clients feel and look better."
How does triLift fit with your existing offering?
"We are excited to have a 'first to market tool' like triLift as one of our differentiators. Treating facial muscles with Dynamic Muscle Stimulation is a total game changer. With this technology, we are ahead of our competition and definitely see increase in demand.
triLift offers a combination of Dynamic Muscle Stimulation with RF technology and Micro-needling. By adding triLift to other devices we use in our practice, we can offer our patients face & body treatment packages that promote overall wellbeing."
The treatment only takes 16 minutes for the Lift Mode (DMSt+RF) and additional 10 minutes if combined with Microneedling, making it extremely easy to integrate in our practice flow.
Are triLift effects easy to see?
"triLift's immediately visible effects is what sealed the deal for us*. Improvement in skin smoothness is visible already after the first treatment, and the patient feedback was unbelievable. For a more lasting effect, a few sessions are recommended*.
We achieve all of this without injections or surgery, downtime or pain."
Does triLift help with patient acquisition?
"triLift absolutely helps with patient acquisition. I see on average 2 new triLift patients a week. Lumenis' marketing support takes it to the next level. Lumenis provided marketing signage and literature in abundance, in addition to personally crafted marketing solutions.
Not only that, but Lumenis marketing also regularly repost our before and after photos on their Instagram channel with nearly 100,000 followers.
The awesome training by Lumenis' clinical trainer gave our providers the confidence to utilize triLift's protocol right away."
So, are patients happy?
"Patients are ecstatic. They want to come back for more and see the continued improvement in their jaw line, cheekbones and mouth after each session. Most of all, they love seeing the skin improving with a "Face lift like" effect."
What advice would you give to other providers?
"We need to stay ahead of the curve, and triLift enables us to do that. Know that Lumenis doesn't just drop the equipment off after they receive your payment. They grab and hold your hand and do everything possible to help you launch this incredible technology. Lumenis truly partners with your business for success."
Is there anything else we should know?
"As an Afro-Latino physician, I commend Lumenis' support of treatment modalities that benefit 'all skin types' and the special focus on 'skin of color' at the Art of Skin conferences. It definitely stands out as innovative and courageous."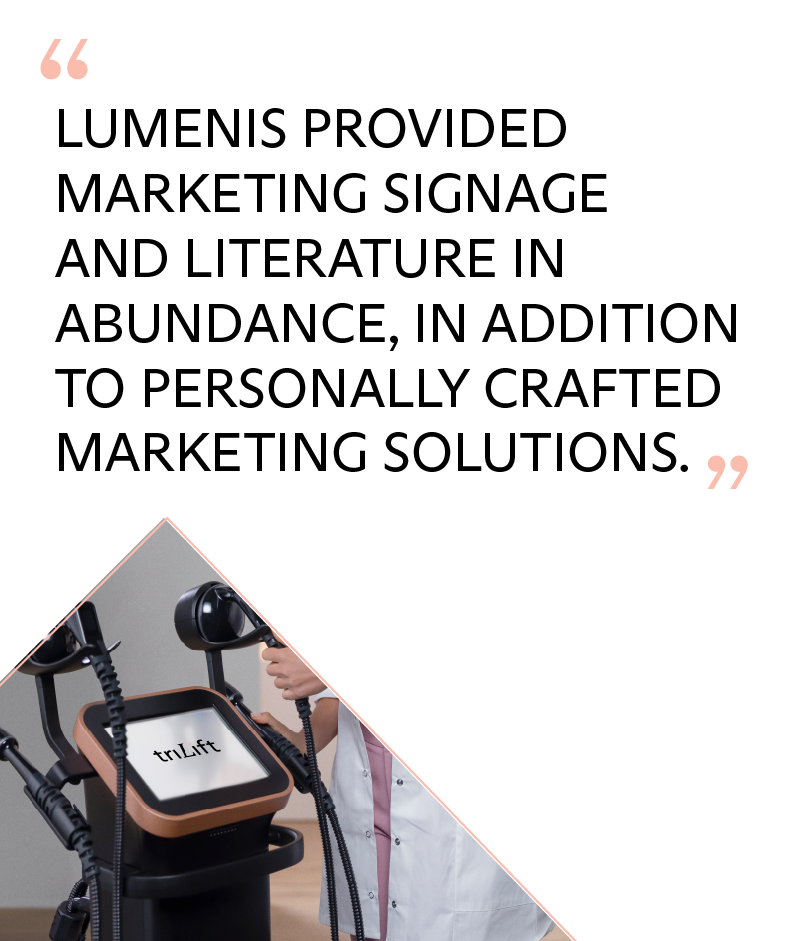 Before & After

2 weeks after 2 treatments: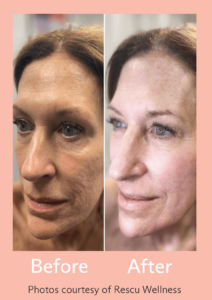 *A course of 4 to 6 weekly treatments is recommended
This is a testimonial that represents a specific experience. Experience of others may vary.
Indication For Use:
The triLift™ system is intended for dermatological procedures requiring ablation and resurfacing of the skin when using triFX™ Energy (Applicator VO), as well as intended for use in dermatologic and general surgical procedures for the non-invasive treatment of mild to moderate facial wrinkles and rhytides when using TriPollar® RF Energy (Applicators 1-3). The triLift with the DMSt™ mode is intended for muscle conditioning to stimulate healthy muscles. triLift with the DMSt™ mode is not intended to be used in conjunction with therapy or treatment of medical diseases or medical conditions of any kind. triLift is intended to be operated by a trained professional who is present to monitor treatment.
The following possible side effects can occur following triLift treatment:
Side effects may appear either at the time of treatment or shortly after. Side effects may include any of the following: prolonged or significant pain, damage to natural skin texture (blister, burn), excessive skin redness (erythema), excessive swelling (edema), fragile skin bruising, excessive itching, change of pigmentation (hyper-pigmentation or hypopigmentation), scarring, transient skin break-out such as acne and pimples. For complete list of contraindications, please refer to the User Manual.
Contraindications:
triLift is contraindicated for patients with pacemaker, defibrillator, or any implanted electronic device, metal implants in the treatment area.
© 2022 All Rights Reserved. The Lumenis Be Group of Companies
PB-00051920 Rev A