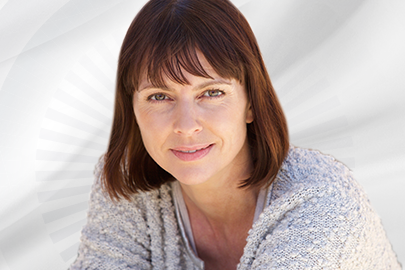 Skin Resurfacing and Social Distancing
Social distancing has presented much opportunity for Aesthetic treatments such as skin resurfacing which traditionally require longer down times. Although mainstream media is just now catching wind of celebrity success stories, CO2 lasers have been around since the 1960s and Fractional CO2 technology has been in practice for approximately 20 years all over the world. Thanks to significant breakthroughs and advancements in CO2 laser technology and treatment protocols, the procedure continues to grow in popularity and demand among patients – especially as more patients are working from home. Across the industry, customers report that patient satisfaction rates from CO2 treatments are consistently high. Let's take a look at some of the core benefits and long-term advantages of working with Lumenis' versatile fractional CO2 laser systems. There are a number of benefits that will not only upgrade your clinic's status, but also increase patient satisfaction.
Beauty Trends Leaning Toward Laser
Skin resurfacing is on the rise as patients are searching for effective treatments that deliver long lasting results and improve their quality of life in as few treatments as possible, even a single session. Patients are also willing and able to handle longer downtimes, staying indoors, when necessary. Many have long been considering a resurfacing treatment and simply haven't had the time until now. From blepharoplasty to smoothing out wrinkles, fine lines, deep scar tissue, or treating deep textures, the list of skin applications that fractional CO2 lasers can treat continues to evolve with the times. Doctors are now effectively able to help their patients address some of their biggest pain points when it comes to resurfacing wrinkles, fine lines, and blotchy (or red) skin textures. It's no wonder why more dermatologists are opting for their own fractional CO2 laser stations.
The Benefits of In-house Procedures
You know your patients best and exactly which treatments can help improve their quality of life. Being able to personalize each individual procedure and deliver a high quality experience for your existing patient network is essential. The immediate benefits are right away being able to recoup your initial investment in upgrading your current equipment in a matter of months on average, depending on the size of your clinic. The longer term benefits are what count here and not just for the patients, but also for your facility.


Choosing the Right Fractional CO2 System
More affordable access to fractional CO2 technology has boosted its popularity in laser therapy for skin resurfacing for both skin care physicians and patient procedures. It's important to know which system is best for your patients before investing in a new fractional CO2 "lasabrasion" device since not all CO2 systems are the same. When treating with CO2 lasers, the tissue requires a minimum ablation threshold energy of 5 joules per cm2 in less than one ms, having the ability to fire enough energy in such a short pulse is what makes the Lumenis CO2 systems stand out. The UltraPulse system offers both deep (DeepFX) and superficial (ActiveFX) modes in fractional and non-fractional modes.


The UltraPulse and AcuPulse Systems
The UltraPulse offers the deepest penetration for treating scar tissue with an ablation depth of up to 4mm in a single pulse which makes it one of the most versatile CO2 lasers in the world. The AcuPulse also offers DeepFX and ActiveFX capabilities together with fractional and non-fractional modes. AcuPulse's compact design, friendly user interface, and 11 built-in treatments make it an easy-to-use system for any health care provider. The AcuPulse also offers a Women's Health module that has a lower energy burst output and is less aggressive, yet delivering long term results in a few short treatments with no downtime. AcuPulse is also safe for facelift and filler patients who want their skin to look smoother without the extra volume thanks to minimal thermal damage and maximum precision.
What Your Patients Need to Know
Whether you're a skin care physician, dermatologist or plastic surgeon, as doctors, it's safety first – always. Even though these outpatient procedures are highly effective after one or two treatments, it is still important that your patients know exactly what to expect when it comes to making a quick recovery. Depending on the size of the treatment area and the application, smaller portion areas of the face can be treated in a matter of minutes, whereas an entire face can take anywhere between half an hour up to one hour once the area has been numbed. It is important your patients understand swelling is normal and they may experience itching or irritation during the downtime as the skin rejuvenates itself. Approximately after one week or so, depending on the treatment, your patients should be on their way to a full, healthy recovery and ready for their next follow-up appointment.
Upkeep and Maintenance
Regarding the upkeep and maintenance of Lumenis CO2 skin resurfacing technologies, our scanners, tips and other accessories are at the highest level of quality and our customer support is unbeatable. This may not seem like a huge advantage at first, but with over 50 years of experience in serving medical clinics and doctors around the world, we have made it our number one duty to provide white-glove service and superior customer support for all our clients and partners. With increased virtual meetings and more camera facetime than ever before, now is the perfect time to help your patients achieve their skin goals with a skin treatment that provides exceptional results safely and effectively.
Illuminating the Way with Lumenis
Lumenis was the first ever to take fractional CO2 therapy to the market and start spreading the word. The AcuPulse and UltraPulse are considered the top leading systems by professionals around the world. With over 50 years of experience in the medical industry, Lumenis paved the way for not only the technology, but for supporting it. Lumenis makes it easy to use these advanced tools so that you can continue to provide safe and personalized treatments that your patients seek most.
*Risk information and laser label are available at Lumenis website, User manual and brochure
PB-00022850