How laser hair removal can boost your aesthetic practice
---
Business is booming
It's now quicker, more convenient and more affordable … laser hair removal is more popular than ever – for both sexes and for all ages from teens upwards.
As Monica Bonakdar M.D., of the Bonakdar Institute, declares, "Time is money – for me and my patients. When you offer patients a solution that will have great results and doesn't have downtime or require a lot of their personal time, they are absolutely ready to sign up."
Laser hair removal has become a go-to option for women, with many mothers happily recommending it to their daughters when they reach the right age. There's also a growing interest by cosmetically conscious men, especially those keen on cycling, swimming, body building or simply wanting a smoother appearance. In fact, Inc.com claims $1billion of sales of male treatments now come from the hair removal business.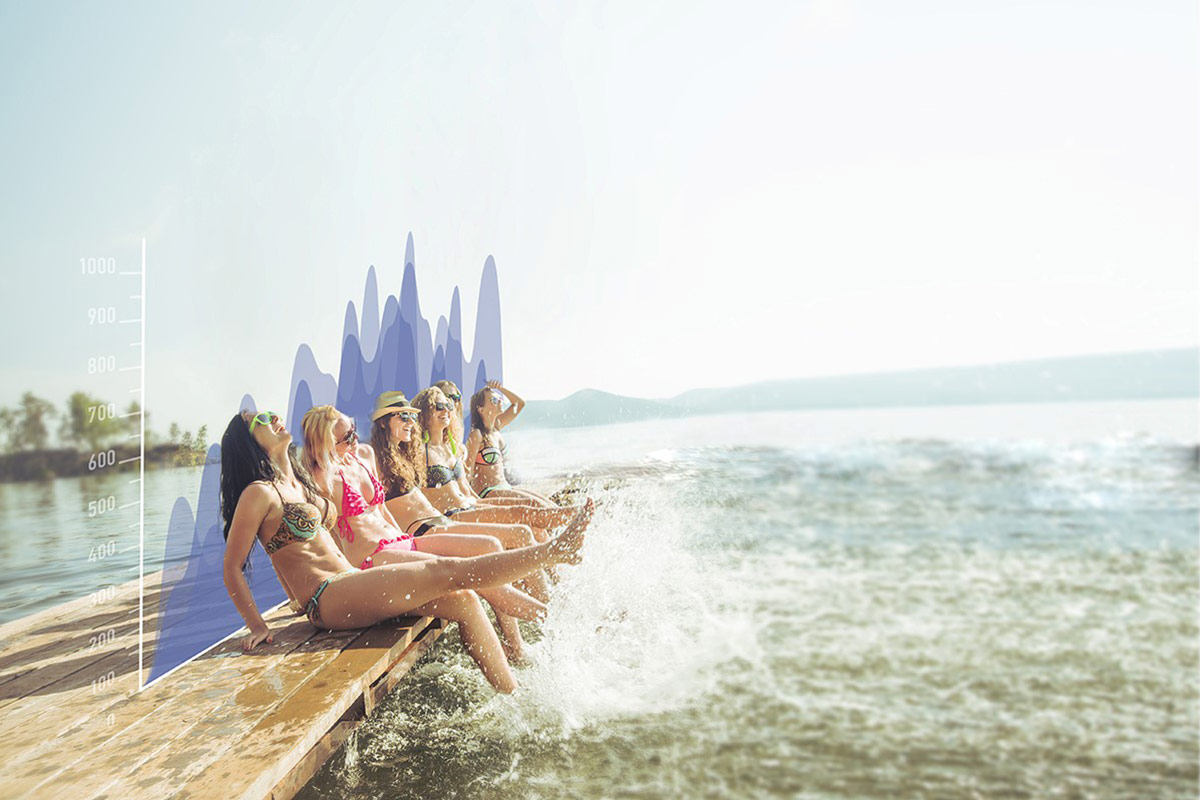 The opportunities to upsell
Did you know it's seven times more expensive to acquire a new customer than it is to retain one?
Laser hair removal provides an excellent way to get patients in through the door, build their trust and increase the likelihood of asking for other technology-based treatments. "Women who are likely to come in for laser hair removal are likely to come back for other procedures," advocates Daniel P. Friedman M.D, of the Westlake Dermatology Clinical Research Centre.
Choosing an energy-based device with the flexibility to treat other conditions can pay dividends for a practice. Lumenis LightSheer®, for example, not only removes hair but is also FDA-cleared to treat benign pigmented lesions and PFB (Pseudofolliculitis barbae – persistent irritation caused by shaving) as well as to treat facial wrinkles and fine lines (1060nm handpiece).
Results, results, results
Confidence in the practitioner and in efficacy are vital. With over 50 peer reviewed clinical studies, thousands of installations and many more satisfied customers, no wonder so many practitioners hail LightSheer® as the 'gold standard' in laser hair removal. In fact, 25% of all laser hair removal treatments each year are performed using this4.
LightSheer® uses clinically-proven diode laser technology to permanently remove unwanted hair quickly, comfortably and effectively.1,2,3 It features two unique technologies: a High Speed vacuum assisted technology for large treatment areas and ChillTip™ integrated cooling technology for smaller areas and where precision treatment is required.
Practitioners can customize patient treatments according to each individual's hair type, skin type (including tanned and dark skin) and lifestyle – and therefore access a larger demographic.
The systems range includes the portable tabletop DESIRE™ as a first-entry point and the DUET™ with two fixed hand-pieces for fast hair removal.
"What sets LightSheer® apart is the confidence it gives providers in treating patients comfortably and with a high degree of efficacy," advocates Daniel P Friedman M.D. "It's an overall win-win for both the provider and the patient."
Get in touch to discover more about the confidence that only LightSheer® can bring. We provide detailed marketing support through toolkits to promote LightSheer® in your clinic and showcase the benefits to your patients.
Click here to learn more about LightSheer
---
Ibrahimi OA, Kilmer SL. Long-term clinical evaluation of a 800-nm long-pulsed diode laser with a large spot size and vacuum-assisted suction for hair removal. Dermatol Surg. 2012
Xia Y, Moore R, Cho S, Ross EV. Evaluation of the vacuum-assisted handpiece compared with the sapphire-cooled handpiece of the 800-nm diode laser system for the use of hair removal and reduction. J Cosmet Laser Ther. 2010; 12: 264-268.
Permanent hair reduction is defined as the long-term, stable reduction in the number of hairs re-growing when measured at 6, 9 and 12 months after completing a treatment regime.
GAM IX 2011, StrategyR 2010 report, BGI Medical Aesthetic Devices 2010, BCC Medical Lasers Technologies & Global Markets 2010, Team analysis.
---