Setting the right ambiance in your clinic is crucial for making a great impression on first-time visitors. Studies have shown that sounds, images, textures, smells and tastes play a major role in our decisions. This type of marketing trend, known as sensory branding, is aimed at stimulating people's senses to influence their purchasing behavior. By affecting their mood you form emotional associations, creating a memorable brand experience, and converting visitors into clients. Here are a few easy ideas to help you grow your clientele by implementing sensory marketing in your clinic.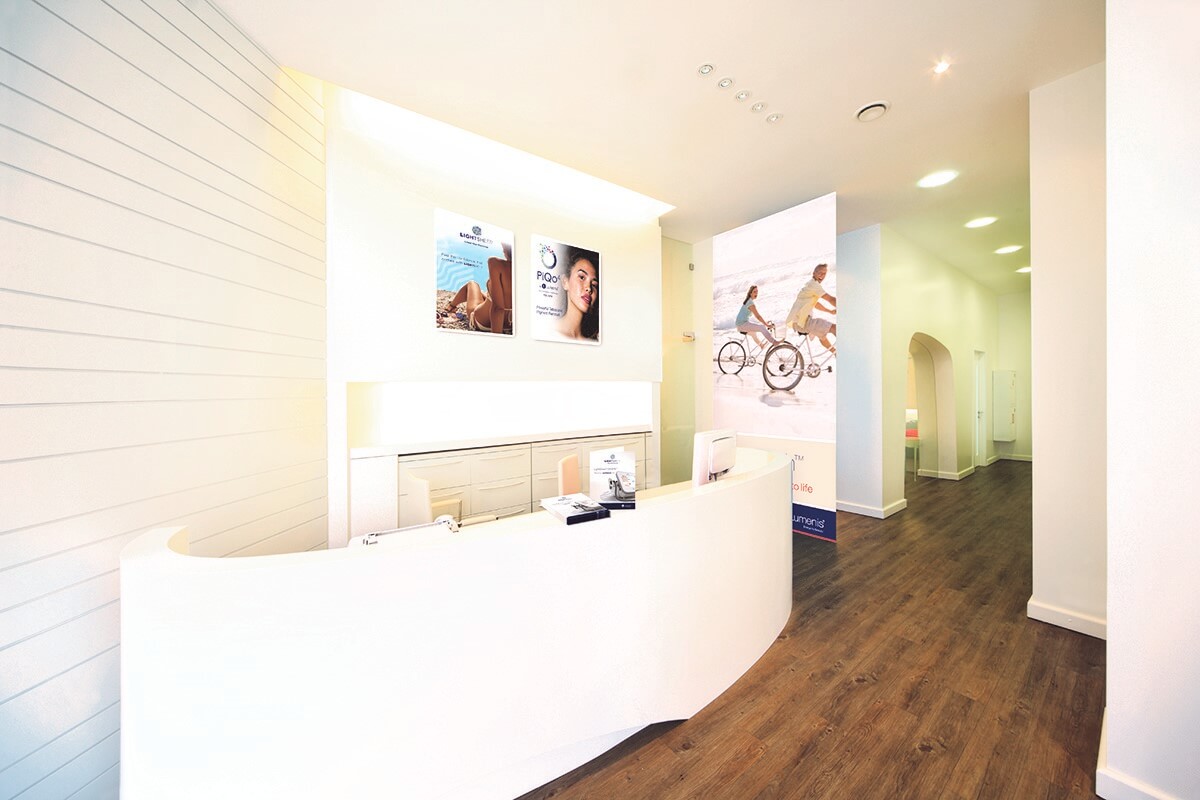 Engage all the human senses
When you're in the aesthetics business, people get a feel for your brand through the smallest details. Within 10 seconds first-time patients or visitors at the clinic will formulate an opinion about you
I see trees of green, red roses too
Create an inviting, modern-looking clinic, drawing inspiration from Pinterest or Houzz for inexpensive design ideas. Make sure there's sufficient seating without overcrowding the room, and add light fixtures that brighten up the space and create a cozy glow.
Choose an appealing color palette, including some bright colors, and add a fresh coat of paint to the clinic. To strengthen your brand keep the color scheme consistent with your logo, clinic coats, products, accessories, and marketing materials. Play videos while patients are waiting, showcasing your products, treatments, testimonials, and promotions.
Hit the right note
Patients in waiting rooms often feel anxious, and soft mood music can help relax them. Use sites like www.last.fm , www.tunein.com , and www.spotify.com to customize your music and stream it for a low cost.
Your staff will thank you if you don't' play the same music over and over. Avoid playing the TV in the clinic, as it has been proven to raise anxiety levels.
Carpets, drapes, upholstered furniture and acoustic ceilings can reduce outdoor and indoor noises. For a quiet, intimate atmosphere instruct the staff to speak softly and calmly.
Add flavor to your brand
Your customers will feel like VIPs if you offer them tea, coffee, or snacks. Add a fresh, though not overbearing scent to the clinic, keeping the bathroom fragrant.
Consumers are known to spend more money when exposed to simple scents vs. complex ones, Consider associating your brand with a particular aroma, and set out sweets in that flavor.
Finishing touches
Finally, select comfortable furniture, preferably individual chairs, and maintain a pleasant room temperature year round. Add credibility and style by printing brochures, leaflets, B&A pictures and testimonials on glossy paper. Make these materials accessible also digitally on an iPad for patients to browse through while they wait. For a complete experience, hand out free samples of lotions or other souvenirs.
---